Hydrologic Monitoring Stations
Netsens manufactures a wide range of integrated solutions for the detection and real-time transmission of meteorological and climatic parameters.
Netsens offers innovative solutions for real-time monitoring of rivers and reservoirs, using electronic sensors with no moving parts and requiring low maintenance.
The flexible real-time communication technology, allows to customize the system according to specific needs, balancing low operating costs with high levels of reliability.
A relevant application is the monitoring of thermal spring in accordance with local regulations, including sensors for measuring the water level, water temperature and specific chemical/physical sensors.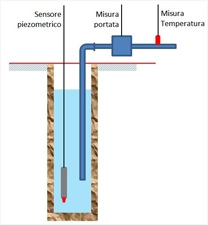 MAIN APPLICATIONS
Hydro-meteorological monitoring networks at a regional scale
Monitoring of rivers and drainage works
Measurement of tidal (harbors, docks etc.)
Measure of groundwater level.